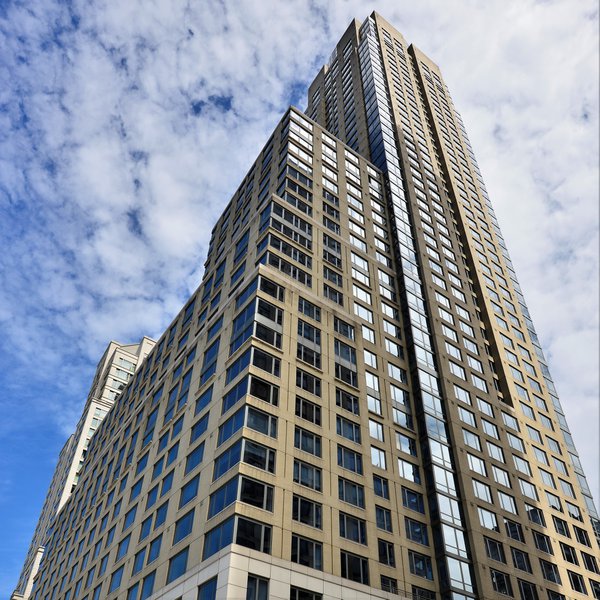 About Trump Place Condominium
Located at 220 Riverside Boulevard, the Trump Place Condominium is impossible to ignore in its setting at Riverside Boulevard. Much like Donald Trump himself, this luxury building is striking to look at, and it possesses a certain charm and style that is hard to find anywhere else. Thanks to its impressive height of 550 feet, residents of the 430 homes housed in this building will get to enjoy stunning views of the Hudson River and the Manhattan skyline.
The homes at Trump Place Condominium are fully worthy of the "Trump" title-these spacious apartments are elegance personified. Check out the herringbone hardwood floors and the oversized windows, and be prepared to be amazed when you see the state-of-the-art entertainment systems in the apartments. Amazing finishes and fixtures can be found in the kitchens and baths as well, making for a thoroughly enjoyable and complete living experience.
But that's not all-the Trump Place Condominium also offers a number of luxury amenities, including a health club, a library, a billiards room and an entertainment suite. Other services include a 24-hour doorman, concierge and valet, and families will particularly enjoy the use of the landscaped courtyard and the children's playroom present in the building. With a great location close to Columbus Circle, the Trump Place Condominium is a great place for a new home in New York City.
Interested in Buying or Renting in Trump Place Condominium?
There are currently 10 units for sale and 3 units for rent in the building. Please click on the links below to get more information about the availabilities in Trump Place Condominium and we will connect you with a buyer's agent.